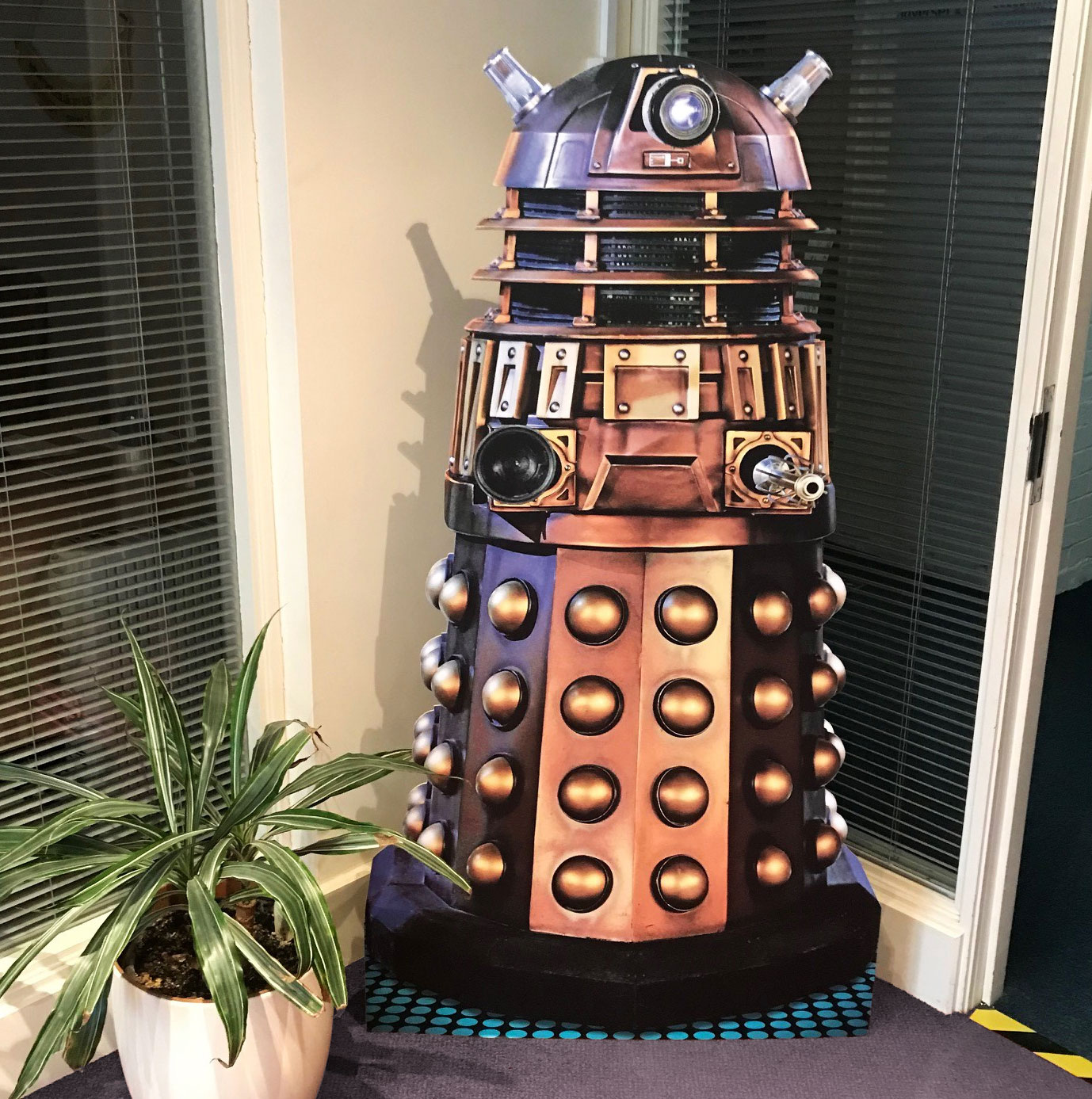 18 Oct

Looking ahead with confidence!
DALEK INVASION…
With the theatre, hospitality and events sectors now growing in stature since a staged 'post Covid opening', the future for business in general is looking promising. I have to say that it is great to see the knock on effect of this, with many exhibition & events products coming back to life, such as pop-up stands, display panels and general promotional print for events. This has been a welcome development and we have also been delighted to service the roll-out of promotional material and revitalised signage for many theatres and restaurants recently.
Whilst the supply chain continues to pose occasional issues, we continue to work hard with our excellent material and logistics suppliers to maintain a good level of access to all materials.
Our doors are now open to all, but making an appointment will always help us to prepare for your visit, so please e-mail our sales team and we will either make an appointment, or set up a 'Zoom' meeting or  a conference call, should you prefer – as we continue to recognise that time is precious for us all.
For day-to-day business, please continue to send your queries/enquiries using [email protected] which is the most effective way of ensuring that we deal with your requirements without delay.
As we look ahead with growing confidence, the up and coming expansion of our signage & display department is imminent and will take us into new signage product territory, with the automation of cut-to-shape products, such as our friend the 'Dalek'. Keep an eye out for updates on this.
N.B. Please visit our revamped e-commerce signage and display website adversetdisplay.co.uk which was recently launched. We have worked very hard on the customer experience and product range, which continues to be comprehensively expanded.
Warmest regards
John Easby
Managing Director