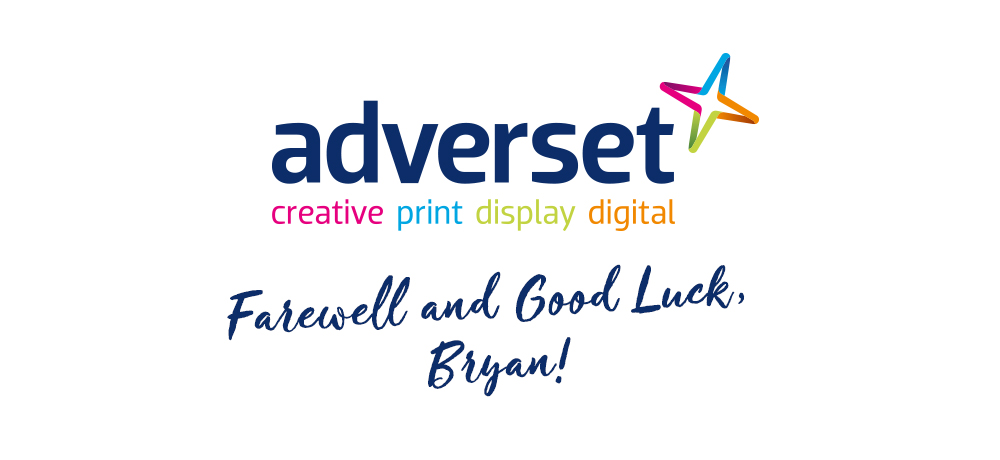 24 May

Farewell and Good Luck, Bryan!
Today marks the day Bryan Hodgson, Director and co-founder of adverset left us to embark on his retirement.
John Easby (MD) & Bryan co-founded the original company in 1989, sparking 30 years in business together.
We wish Bryan good luck and every happiness going forward.