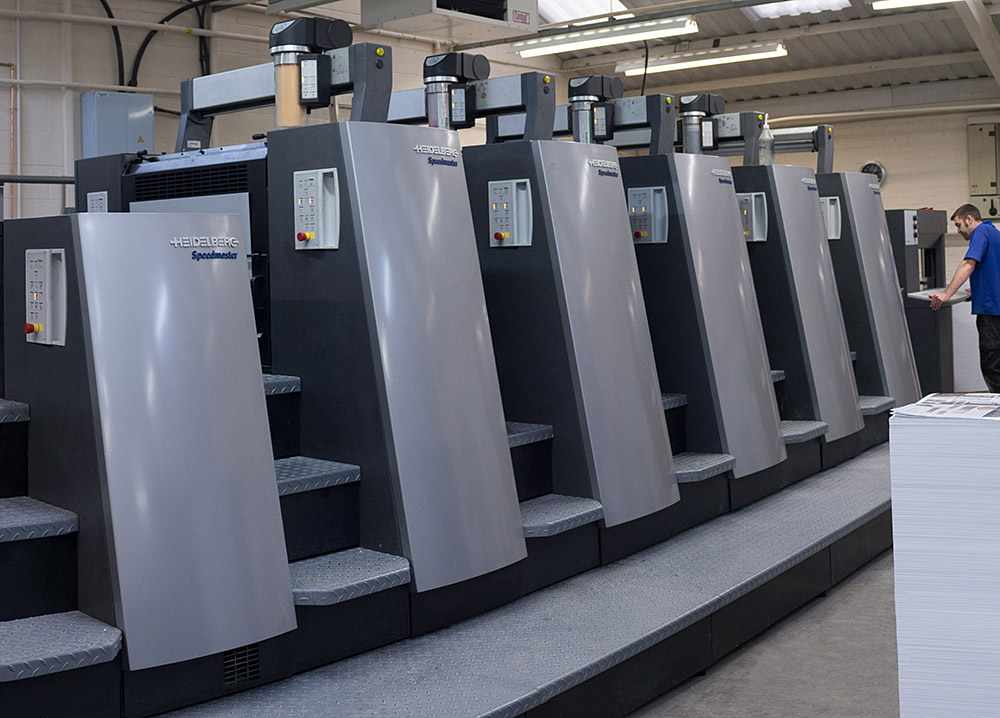 13 Dec

New Heidelberg XL75 delivers…

Our Heidelberg XL75 B2 press is now busy in production and delivering some fantastic results! Running at 15,000 sheets per hour with a heavy ink coverage on a 115g paper takes some doing, but this press certainly surpasses all our expectations. The Inpress control system guarantees consistency on every sheet and very fast make-readies and this is proving a hit with our printers.

Several of our customers have already commented on the clarity, sharpness and vibrancy of their printed work, so we're 'well chuffed'.

Seen here are John Easby, Managing Director (left) and Nick Thomas, Chairman (right), inspecting an early sheet and discussing merits of the Inpress control system.