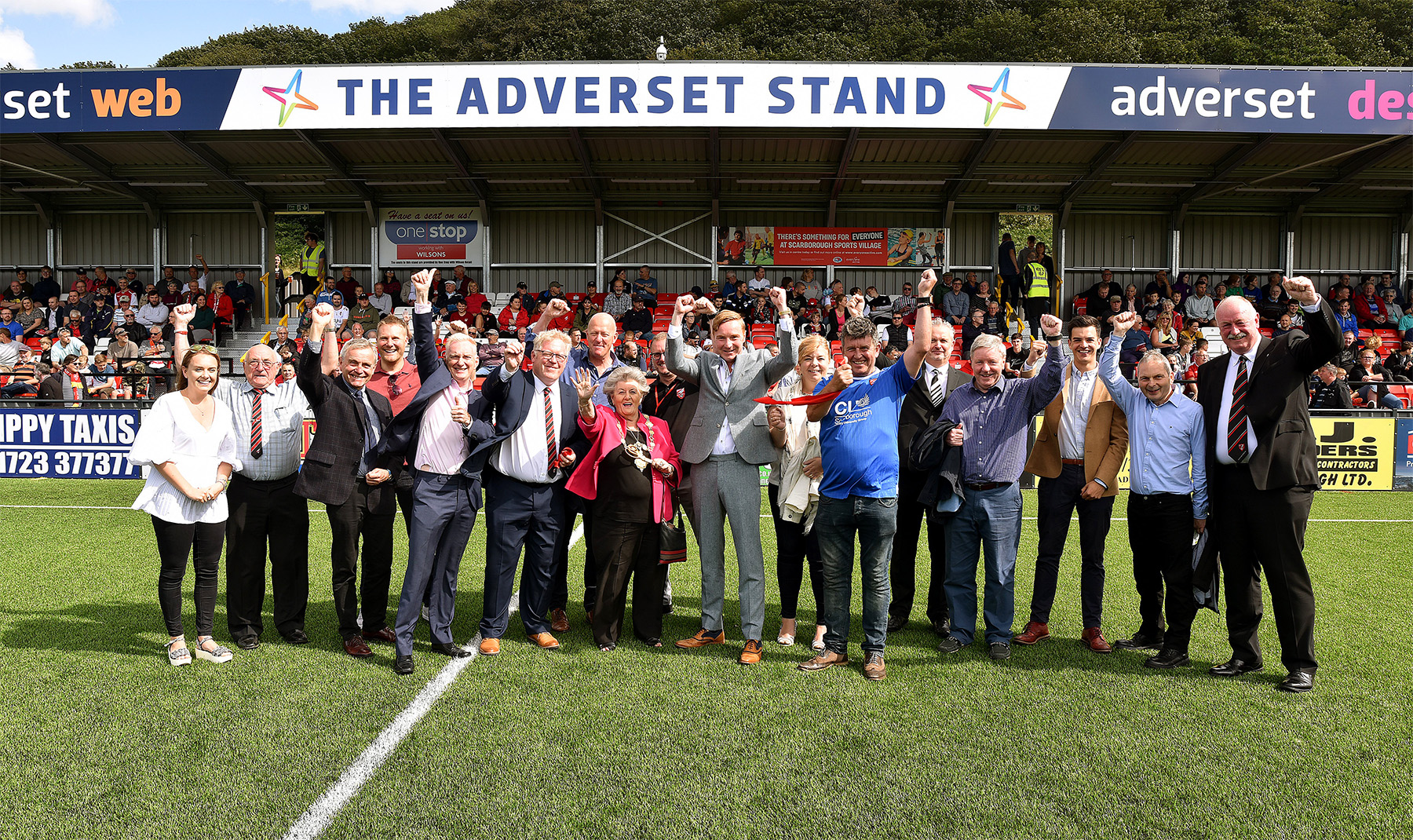 20 Aug

Official opening of the new Scarborough Athletic FC's Adverset stand

Saturday saw the official opening of Scarborough Atheltic FC's new stand, sponsored and named by Adverset. Scarborough mayor Cllr Hazel Lynskey was there for the official ribbon-cutting, with a very proud presence from us as well.

Cheered by a phenomenal crowd on their first match of the new season, SAFC secured a 1-1 draw against Buxton rivals in a close game at home this weekend.

Providing additional 1,138 seating spaces for supporters, the new stand represents a new chapter in the club's life and we are very much honoured to be part of it and look forward to be supporting the club in the long term.

Adverset MD John Easby, commenting on our sponsorship:

"Having done the Wembley trip with Scarborough Athletic FC three times in the early days as a kid, in complete contrast to the more recent trips to the ground share at Bridlington, I am personally very proud as M.D. of adverset, to be in a position to support the club through sponsorship and naming of this fantastic new stand. We're entering into a long and mutually beneficial partnership through which we will move forward together. Big thanks to all who have made this happen'.

Below – John Easby pictured with man-of-the-match Isaac Assenso.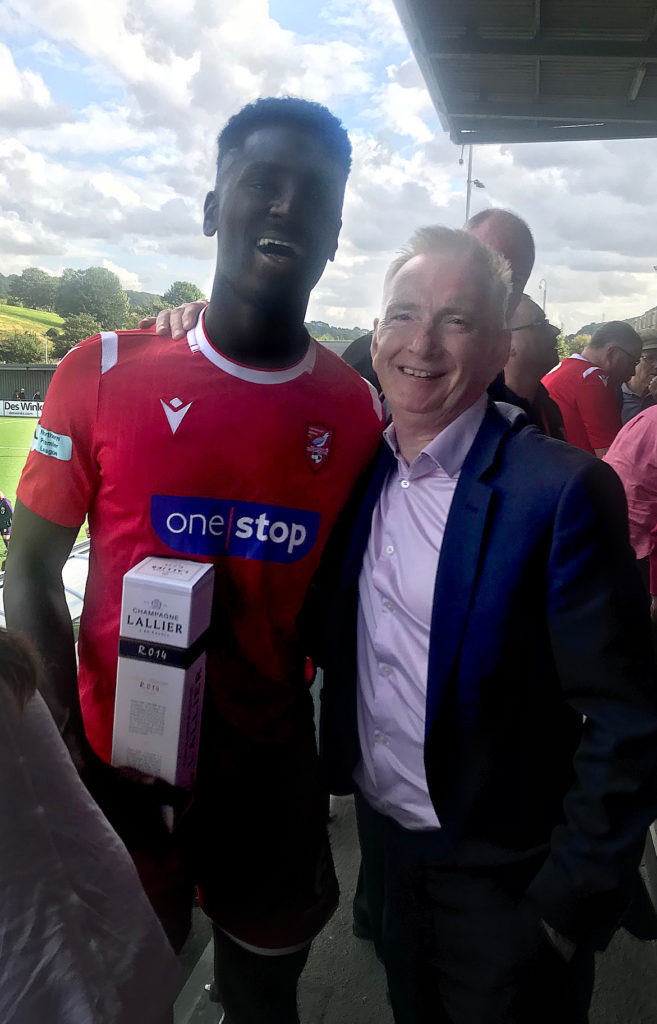 More on the Adverset Stand in the news:
https://www.thescarboroughnews.co.uk/sport/football/scarborough-athletic-chairman-trevor-bull-delighted-as-adverset-sponsor-new-stand-1-9937198
Photos from the match day: