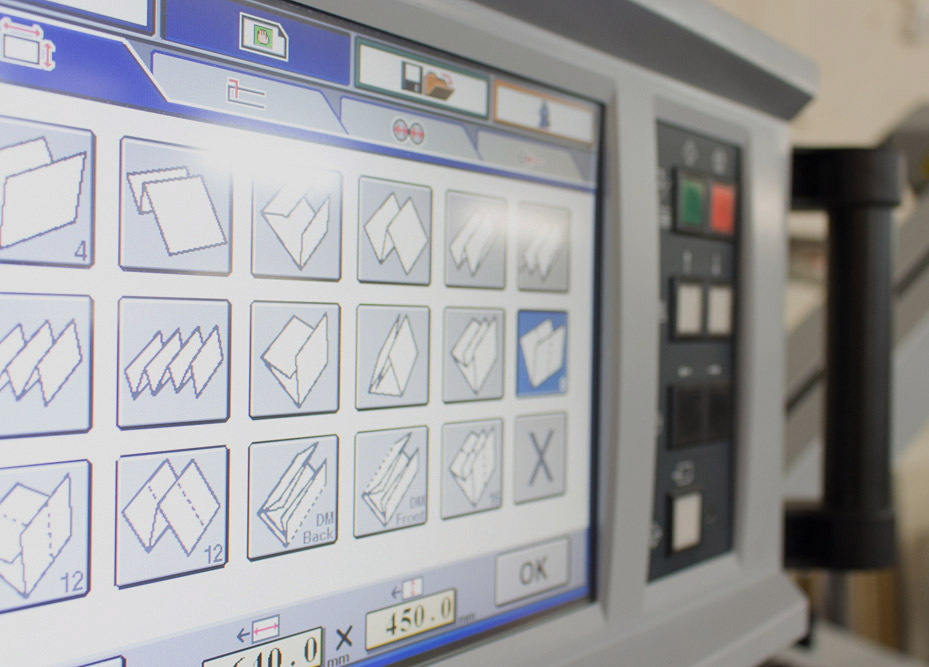 19 Dec

New Equipment adds the finishing touch!

As part of our recent investment in B2 printing, we have been busy improving our print finishing capability through the addition of a Horizon folder and a Muller Martin stitching line.

Complemented by our existing folders and Duplo 5000 booklet maker, we can now produce any type of fold at high speed and any quantity/style of brochure/programme, from a run of 1 to 10, through to 100,000 and beyond, with an equipment solution to suit each scenario.

A jogger/airer and stacklift are other important additions that are now in full production. The result is a very slick print finishing operation, which will offer considerable pricing and turnaround advantages, in our effort to give you the ultimate modern-day print service and experience.
The new Horizon Folder complements our existing Heidelberg Ti52 Folding equipment and has strong automation.
The addition of a Muller Martini stitching line has strengthened our brochure production capability.